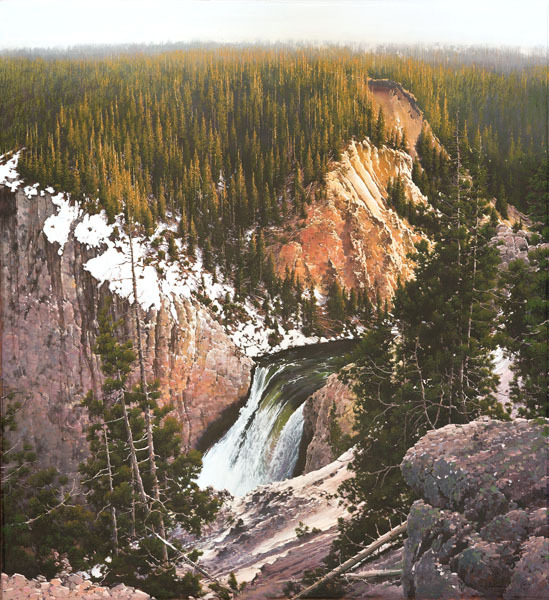 Bruce Cheever remembers his interest in art started as a child. His natural, artistic talent led him to enjoy success as an illustrator for many years, eventually leading to a career as a fine artist. During his years spent in illustration, he gained much knowledge, along an ability of observation and discipline in the arts. Bruce Cheever also credits his education at BrighamYoung University as a positive influence in his success. In this formative period of his career, he also discovered an affinity for tonalism and luminism. The artists atmospheric and bucolic paintings are suggestive of Renaissance landscapes. This passion for the landscape is driven by the never-ending search for beauty.
Bruce Cheever states, Art is a visual language and, as an artist, my hope is that my work is not just paint on a board, but rather a combination of inspiration, emotion, and skill to inspire the human soul. As primarily a landscape painter, I strive to evoke emotion in the spirit of those who view my work and to give them a sense of place within the landscape. My hope is that I can touch the chords of nostalgia and beauty that lie within each of us, and further hope to inspire others to pay attention to the simple beauties of life.
Today, Cheevers studio paintings take shape from the inspiration he gathers from his travels. Whether painting a rural scene in the American West or a pastoral European landscape, his art is emerging with a style of its own. The artist adds, My objective is to inspire others through art and to participate in reminding mankind that the world can be good if we consciously take the time to appreciate what is around us. I am inspired by the ordinary and moved by the extraordinary and feel that both are equal in beauty, if careful attention is given to both. I thank God for His gifts to me and the ability to share them with others. I simply believe that we are all given glimpses of divinity to sooth our souls, and that each of us is given gifts to share with one another.
Bruce Cheever exhibits at many invitational shows, including showcases with Trailside Galleries, and he also participates in group shows with Settlers West Gallery in Tucson, Arizona, and Howard Mandville Gallery in Kirkland, Washington. He has exhibited at the prestigious Masters of the American West Show at the Autry National Center in Los Angeles, at the Jackson Hole Art Auction, and at the Arts for the Parks, where he is one of the top 100 winners. Bruce Cheever's work has been featured in Art of the West, Southwest Art, Western Art Collector, and American Art Collector magazines.
Remember every time you purchase a Bruce Cheever artwork over $995, shipping is FREE in the continental U.S. and there is NO SALES TAX when you purchase outside of Colorado. We SHIP WORLDWIDE and offer Layaway for Bruce Cheever art.
---