Oliviya Fine Art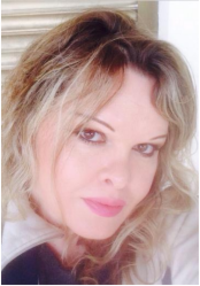 Oliviya Olga Golan was born in 1975 in Sochi, Russia. She lives in Israel. The start of her art career began in college where she majored in art. From 1991 to 1993, she learned in an art school. Golan then learned in the academy of arts, V.I. Surikov, in Saint Petersburg. After completing her studies, she continued her education in multiple art forms such as abstract, modern sculptures and urban sculptures. She learned privately under G. Edward, S. Vladimir and M. Segal as well as took private lessons with Slava Timchenko.
"Art is my life and I paint every single day. I enjoy creating inspired and beautiful paintings that reflect my feelings, sensitivity, and passion. I have tried different techniques throughout my career, but I especially love painting with oil and a palette knife. Every piece of artwork is the result of a long, inspired painting process, and I enjoy seeing others interacting with my art, and completing the art cycle."
Remember, there is NO SALES TAX when you purchase outside of Colorado. We also offer deals on domestic and international shipping through UPS/FedEx. Don't forget to ask about our Collector's Financing Program through Wells Fargo to make payments stress free.
Do you have a question?
Fascination St. Fine Art is a brick and mortar gallery in Denver (Cherry Creek North), CO
Copyright © www.FascinationStArt.com and affiliates - all rights reserved. Images, trademarks, and information on this website are the property Fascination St. Fine Art, its affiliates, and designated studios, publishers and artists. This website is owned and maintained by the staff of Fascination St. Fine Art. Any use of this website constitutes acceptance of our [
Fascination St. Fine Art Website User Agreement
]. Prices and availability are subject to change.