Eli Hopkins Fine Art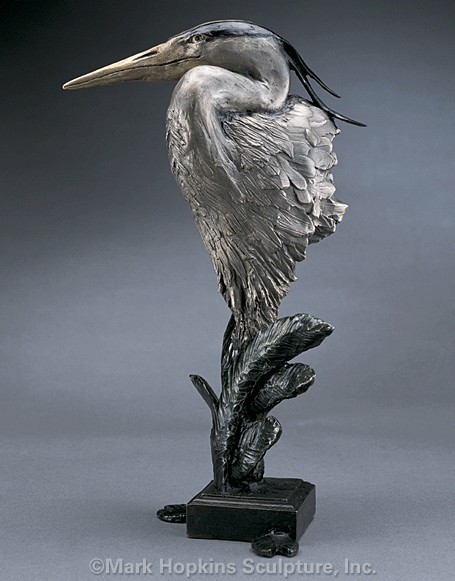 From his birth, Eli Hopkins has been surrounded by art and the creation of it. As a small child, Eli Hopkins watched his father, famous sculptor Mark Hopkins, as he created art and experimented with numerous casting methods. Eli Hopkins tried his own hand at the work, and was pleased to find that he was also blessed with an incredible artist talent. With Eli Hopkins own hard earned knowledge and father's guidance, Hopkins has been able to move forward at a phenomenal rate, and begin to create his own remarkable line of sculpture. Although taught well, Eli Hopkins is developing a style uniquely his own. Like his father, Eli Hopkins has wide ranging interests, which will be reflected in a varied and beautiful new line of sculpture.
Remember, there is NO SALES TAX when you purchase outside of Colorado. We also offer deals on domestic and international shipping through UPS/FedEx. Don't forget to ask about our Collector's Financing Program through Wells Fargo to make payments stress free.
Do you have a question?
Fascination St. Fine Art is a brick and mortar gallery in Denver (Cherry Creek North), CO
Copyright © www.FascinationStArt.com and affiliates - all rights reserved. Images, trademarks, and information on this website are the property Fascination St. Fine Art, its affiliates, and designated studios, publishers and artists. This website is owned and maintained by the staff of Fascination St. Fine Art. Any use of this website constitutes acceptance of our [
Fascination St. Fine Art Website User Agreement
]. Prices and availability are subject to change.