Friz Freleng Fine Art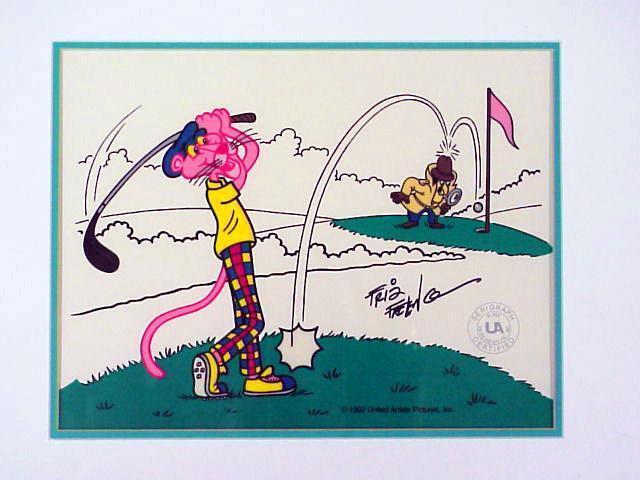 Isadore "Friz" Freleng (August 21, 1906 May 26, 1995) was an animator, cartoonist, director, and producer best known for his work on the Looney Tunes and Merrie Melodies series of cartoons from Warner Bros. Friz Freleng introduced and/or developed several of the studio's biggest stars, including Bugs Bunny, Porky Pig, Tweety Bird, Sylvester the cat, Yosemite Sam (to whom he was said to bear more than a passing resemblance) and Speedy Gonzales. The senior director at Warners' Termite Terrace studio, Friz Freleng is also the most honored of the Warner directors, having won four Academy Awards. After Warners shut down the animation studio in 1963, Friz Freleng and business partner David DePatie founded DePatie-Freleng Enterprises, which produced cartoons (notably The Pink Panther Show), feature film title sequences, and Saturday morning cartoons through the early 1980s.
Remember, there is NO SALES TAX when you purchase outside of Colorado. We also offer deals on domestic and international shipping through UPS/FedEx. Don't forget to ask about our Collector's Financing Program through Wells Fargo to make payments stress free.
Do you have a question?
Fascination St. Fine Art is a brick and mortar gallery in Denver (Cherry Creek North), CO
Copyright © www.FascinationStArt.com and affiliates - all rights reserved. Images, trademarks, and information on this website are the property Fascination St. Fine Art, its affiliates, and designated studios, publishers and artists. This website is owned and maintained by the staff of Fascination St. Fine Art. Any use of this website constitutes acceptance of our [
Fascination St. Fine Art Website User Agreement
]. Prices and availability are subject to change.