Silmar Fine Art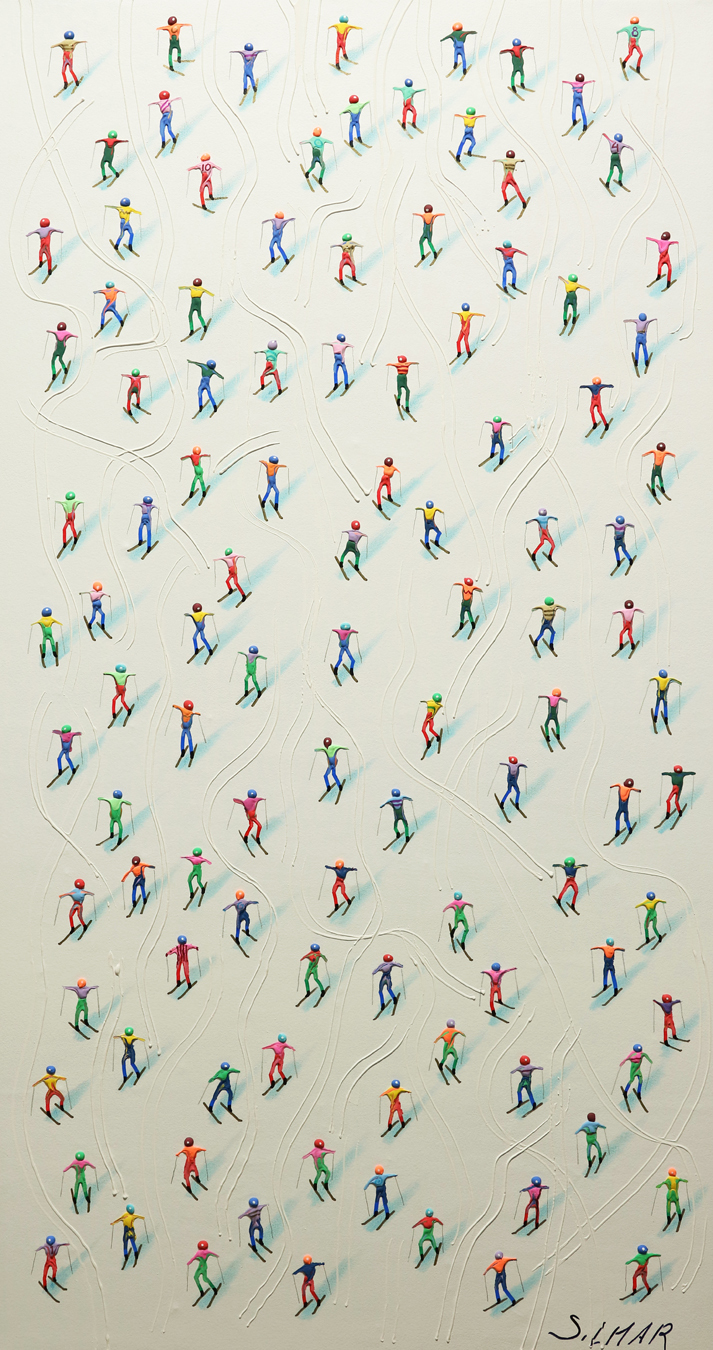 Silvia Martinez Jimenez known as Silmar was born in 1975 in Gandia, a province in Valencia, Spain. When she was young, she was attracted to the works of classic Valencian painters and the Valencia style of plein-air painting first brought to notoriety by Spanish artist Joaquin Sorolla. Most of her formal education has been through apprenticeships within her city as even today Valencia is considered a major hub for arts and culture. She has also worked as a professional art restorer since 1998, which has kept her immersed in the art world. She considers herself, however, mainly a self-taught artist who relies on her own naivety as a driving force from which she continues to explore, experiment, and evolve as a fine artist.
Silvias populous paintings are inspired by American pop paintings and the idea of drawing inspiration from the world around you. Seeing people in motion: queues around an event, demonstrations, or watching people crossing busy streets inspired her current body of works. In each of her paintings she paints crowds moving and disintegrating paired with special words or symbols in order to communicate with the viewer. Her heavily textured people are created with acrylic paint and marble dust on canvas. She hopes her works capture the imagination of the viewer and allows them to create their own stories within each of her works. She aims to connect with humanity and create a sense of community. She says her work comes from the heart to touch other hearts.
Remember, there is NO SALES TAX when you purchase outside of Colorado. We also offer deals on domestic and international shipping through UPS/FedEx. Don't forget to ask about our Collector's Financing Program through Wells Fargo to make payments stress free.
Do you have a question?
Fascination St. Fine Art is a brick and mortar gallery in Denver (Cherry Creek North), CO
Copyright © www.FascinationStArt.com and affiliates - all rights reserved. Images, trademarks, and information on this website are the property Fascination St. Fine Art, its affiliates, and designated studios, publishers and artists. This website is owned and maintained by the staff of Fascination St. Fine Art. Any use of this website constitutes acceptance of our [
Fascination St. Fine Art Website User Agreement
]. Prices and availability are subject to change.