Vadik Suljakov Fine Art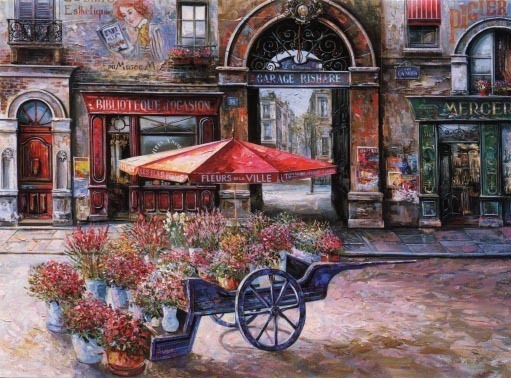 Artist Vadik Suljakov was born in 1960 in Moscow, the cultural center of Russia. Suljakov studied at the Moscow First Art School and served several apprenticeships at the Moscow Graphic Art Committee and the Moscow Art Group. After continuing his studies in Europe, Suljakov became enchanted by the awe-inspiring cities and towns steeped in history and began painting the beautiful landscapes and city scenes that Suljakov admired during his travels. Suljakov moved to Southern California in the 1990's, refining his signature style of vibrantly colored and textured paintings composed of both oil and acrylic. Vadik Suljakov creates images that convey a timeless sense of history and old world beauty.
Do you have a question?
Fascination St. Fine Art is a brick and mortar gallery in Denver (Cherry Creek North), CO
Copyright © www.FascinationStArt.com and affiliates - all rights reserved. Images, trademarks, and information on this website are the property Fascination St. Fine Art, its affiliates, and designated studios, publishers and artists. This website is owned and maintained by the staff of Fascination St. Fine Art. Any use of this website constitutes acceptance of our [
Fascination St. Fine Art Website User Agreement
]. Prices and availability are subject to change.