Mark Lague Fine Art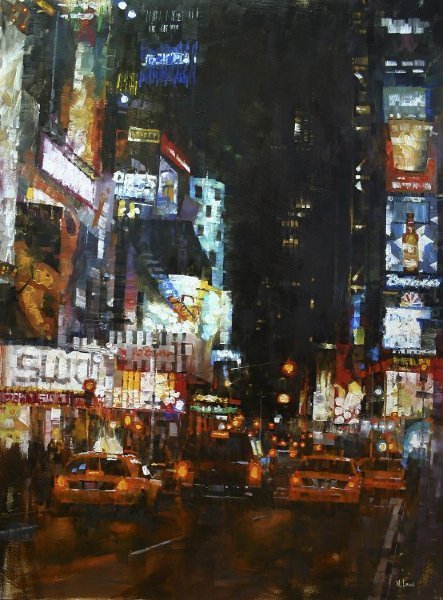 The fast-paced pulse of urban life is the recurring theme in many of Mark Lagu's paintings. Lagu's canvases capture the overall spirit of the city in loose, dynamic brushstrokes. Lagu's travels take him to many of the world's most sophisticated cities where Mark Lagu thrives on the hustle and bustle of life that teems daily in the streets.
Mark Lagu travels to many of his favorite locations such as New York, San Francisco, Los Angeles, London, and Paris for inspiration. One of Mark Lagu's favorite cosmopolitan cities is Rome, Italy. Lagu says, "Rome seems to fit my aesthetic well because there is such a mix between modern life and classical architecture." This very talented painter considers the shapes that make up the city environment a beautiful, yet abstract, composition just waiting to be put on canvas.
Remember, there is NO SALES TAX when you purchase outside of Colorado. We also offer deals on domestic and international shipping through UPS/FedEx. Don't forget to ask about our Collector's Financing Program through Wells Fargo to make payments stress free.
Do you have a question?
Fascination St. Fine Art is a brick and mortar gallery in Denver (Cherry Creek North), CO
Copyright © www.FascinationStArt.com and affiliates - all rights reserved. Images, trademarks, and information on this website are the property Fascination St. Fine Art, its affiliates, and designated studios, publishers and artists. This website is owned and maintained by the staff of Fascination St. Fine Art. Any use of this website constitutes acceptance of our [
Fascination St. Fine Art Website User Agreement
]. Prices and availability are subject to change.