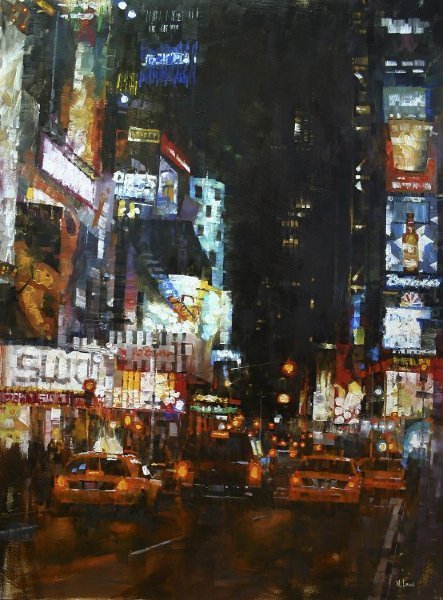 The fast-paced pulse of urban life is the recurring theme in many of Mark Lagu's paintings. Lagu's canvases capture the overall spirit of the city in loose, dynamic brushstrokes. Lagu's travels take him to many of the world's most sophisticated cities where Mark Lagu thrives on the hustle and bustle of life that teems daily in the streets.
Mark Lagu travels to many of his favorite locations such as New York, San Francisco, Los Angeles, London, and Paris for inspiration. One of Mark Lagu's favorite cosmopolitan cities is Rome, Italy. Lagu says, "Rome seems to fit my aesthetic well because there is such a mix between modern life and classical architecture." This very talented painter considers the shapes that make up the city environment a beautiful, yet abstract, composition just waiting to be put on canvas.
Remember every time you purchase Mark Lague artwork over $995, shipping is FREE in the continental U.S. and there is NO SALES TAX when you purchase outside of Colorado. We SHIP WORLDWIDE and offer Layaway for Mark Lague art.
---