Jacquie Vaux Fine Art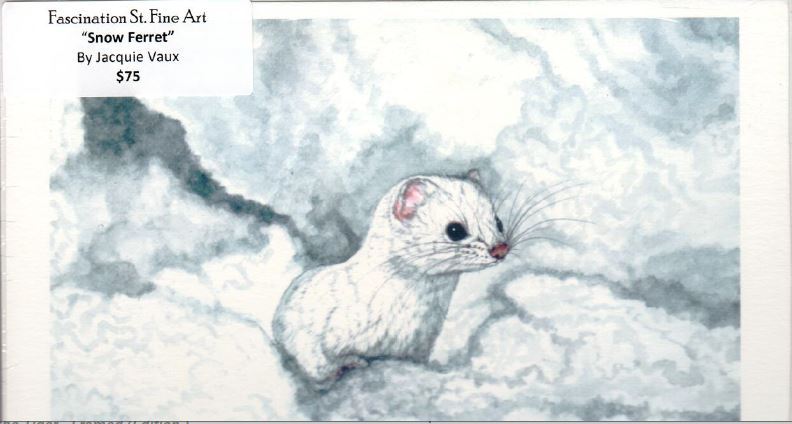 Jacquie Vaux's paintings begin with a deep love of wildlife. "I represent the animals I paint as truly as possible, I catch the individual personality in a particular moment." Raised in Seattle, Jacquie Vaux grew up with a keen appreciation of the natural world around her. Vaux works in several mediums including Acrylic, Gouache and Transparent Watercolors. In every medium, Jacquie Vaux works dark to light painting with a "dry brush" technique.
Remember, there is NO SALES TAX when you purchase outside of Colorado. We also offer deals on domestic and international shipping through UPS/FedEx. Don't forget to ask about our Collector's Financing Program through Wells Fargo to make payments stress free.
Do you have a question?
Fascination St. Fine Art is a brick and mortar gallery in Denver (Cherry Creek North), CO
Copyright © www.FascinationStArt.com and affiliates - all rights reserved. Images, trademarks, and information on this website are the property Fascination St. Fine Art, its affiliates, and designated studios, publishers and artists. This website is owned and maintained by the staff of Fascination St. Fine Art. Any use of this website constitutes acceptance of our [
Fascination St. Fine Art Website User Agreement
]. Prices and availability are subject to change.